Projects
Maple Leaf Square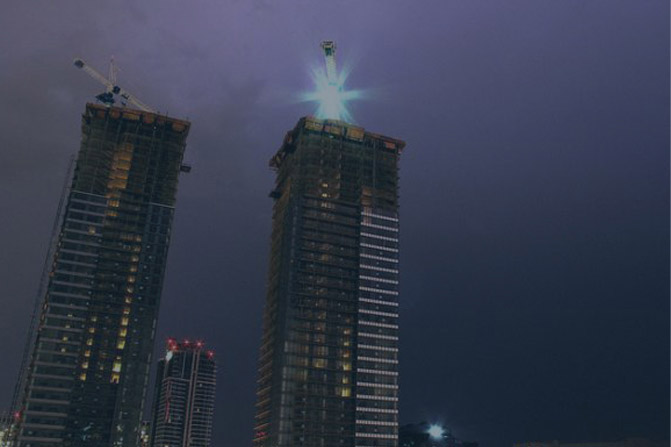 Location:
Toronto, Ontario
Duration:
January 2007 - January 2008
Project Team:
Isherwood Associates and Anchor Shoring & Caissons Ltd.
Project Details
Construction consisted of excavation-support for a four-level underground parking lot with two multi-use towers standing at 55- and 66-storeys to house restaurants, shopping, a boutique hotel, and residential units. Throughout construction, it was imperative to maintain access to the Air Canada Centre for deliveries which required a new ramp to be constructed through the site.
Scope
The monitoring program consisted of 10 inclinometers, approximately 70 precision monitoring points, 110 pile targets, vibration monitoring and pre-construction condition surveys. Due to its proximity to the site, the ACC loading dock and steam room where also monitored for movements using precision targets in the underground.
Noteworthy Aspects
A natural gas line, running parallel to the south shoring wall, was exposed to allow for precision monitoring points to be installed. The gas main, along with the pier-bents for the elevated highway were monitored throughout foundation construction to ensure movements where minimized.