Projects
James Cooper Mansion Project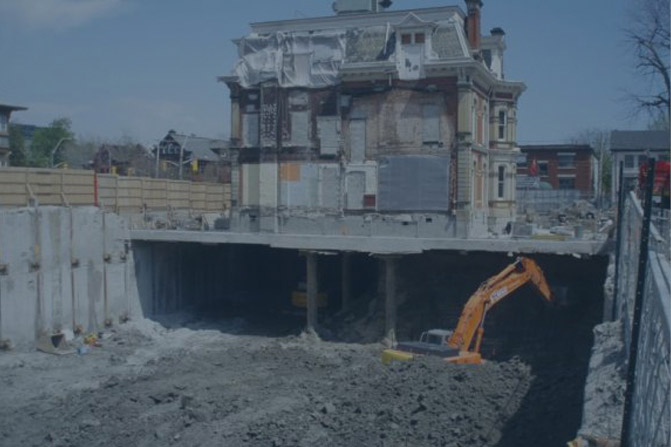 Location:
Toronto, Ontario
Duration:
June 2008 – November 2009
Project Team:
Isherwood Associates
Project Details
The existing heritage structure, James Cooper Mansion, has been retrofitted to include a 32-storey condominium connected via a glass podium with the refurbished mansion to house the condo amenities.
The mansion and surrounding area was monitored while excavation construction proceeded to its base to allow for 3 levels of underground parking.
Scope
The excavation shoring was monitored using inclinometers and pile target monitoring while precision monitoring points ensured the structure was secure.
Noteworthy Aspects
As construction progressed, the heritage mansion was supported by columns extending beneath a slab which extended to the shoring walls. Readings of the shoring, as well as the precision points, were completed to ensure no excessive movements and to allow for removal of a row of tiebacks during construction.